Spring is just around the corner, and just like everyone else, Visit Clay is looking forward to some warmer weather! We think now is the perfect time to look ahead at Clay's top five favorite outdoor activities that we think everyone should try their hand at this spring and summer.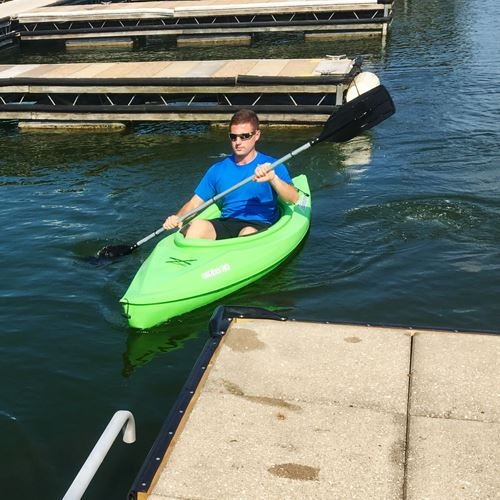 1. Rent a kayak or paddleboard from Northland Outdoor Adventures at Smithville Lake! 
NOA's season doesn't begin until May 4th, but we definitely recommend planning ahead when it comes to these outdoorsy rentals, because they do make an awesome addition to any camping trip at Smithville Lake. We recommend making a weekend out of it, camping, and spending some time on the water with your NOA rental this summer!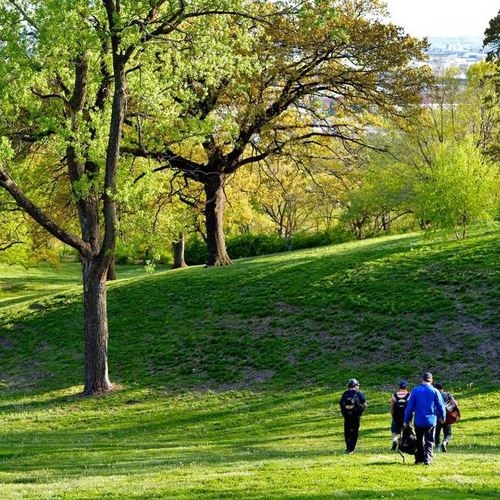 2. Find a disc golf course and learn a new sport! 
Clay is home to a variety of disc golfs courses and, better yet, most are free to play on! If you're planning on getting out more this spring and summer, then there's really no better way than learning a new sport while exploring your local parks! Disc golf courses can be found at:
Waterworks Park, North Kansas City

Stocksdale Park, Liberty

Paradise Pointe Disc Golf Course, Smithville

William Jewell Disc Golf Course, Liberty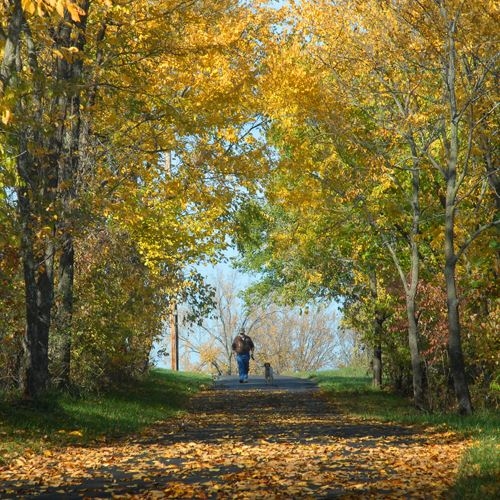 3. Take a hike on one of Clay County's numerous trails! 
From wildlife preserves to parks with paved trails, Clay County offers tons of different ways for you to get out and enjoy nature this spring and summer. For unique trail systems of varying difficulty, we recommend you visit Martha Lafite Thompson Nature Sanctuary in Liberty. If you're looking for paved trails with lake views, the trails systems at Smithville Lake and Watkins Mill are great for hiking and biking.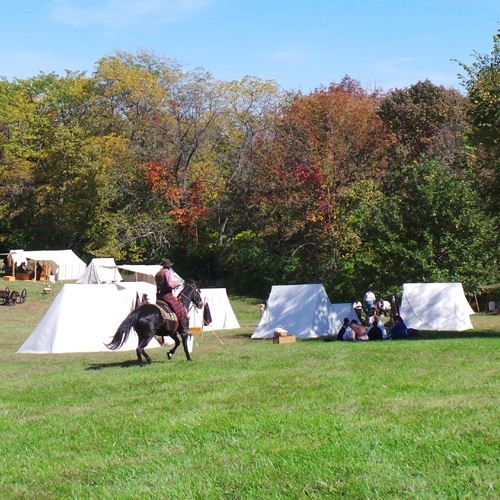 4. Attend a reenactment event! 
Since Clay is such an historic area, many of our sites and museums offer reenactment events throughout the spring and summer that we recommend you attend at least once! Shoal Creek Living History Museum has 1st Saturday events starting June 1st and running through September 7th. The Living History Farm Program at Watkins Woolen Mill operates weekly Saturdays and Sundays from Memorial weekend through early-August and is a great historic and interactive event for the whole family! Atkins Johnson Farm and Museum in Gladstone kicks off spring with a Civil War Spring Muster on April 13th
Click here to learn more about Shoal Creek!
Click here to learn more about Atkins Johnson Farm!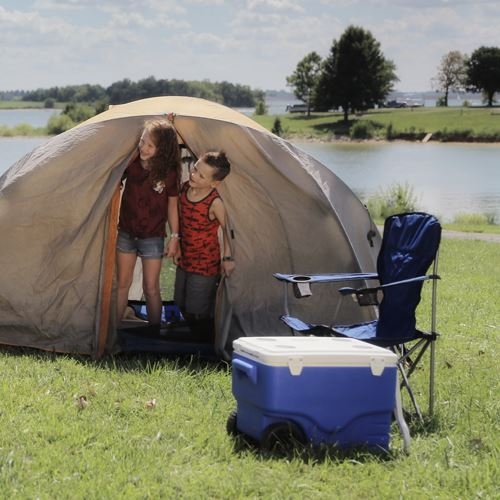 5. Go camping at one of our local campgrounds! 
Clay County is a great place to visit for camping, especially in the spring and summer! Book a site at one of Smithville Lake's campgrounds or at the Watkins Woolen Mill campground. We think camping is one of the best ways to make brand new summer memories!Click here to learn more about Watkins Mill camping!